So…..
I have been in a little bit of a mascara rut. I have been absolutely uninspired by the new mascaras coming out in the drugstores. They kinda look like repackaged versions of themselves. I have not been inclined to buy for months! Of course I have my go-to favourites, but I always want to try something new. I typically use my drugstore mascaras for everyday use. I keep my pricier mascaras for weekends or going out. Therefore…I decided to pick up one of the products on my wishlist. Enter the Ardency Inn Best of Eyes Kit.
I initially was going to the Modster Big Instant Lash Enhancing Mascara, which is US$25, but while browsing the ardencyinn.com website, I noticed that they were selling a kit with four FULL sized products that included their newest mascara for US$39. I did not stutter. Straight to my shopping cart. I also added a second Manuka Honey Pigment. This kit is supposed easy to use and longwearing with two waterproof eye liners. All of the products are in their permanent collection and can be purchased individually (but why would you do that with this deal?) This is a great way to dip your toe into the brand.
Here are some closeup pictures of what's inside.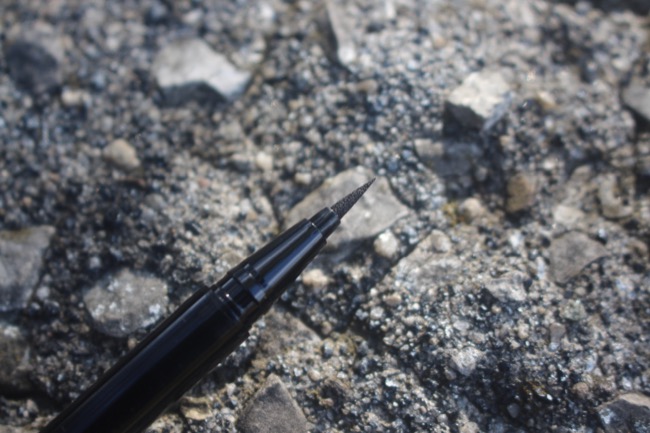 The Ardency Inn Best Of Eyes Kit contains:
Modster Big- Instant Lash Enhancing Mascara
Punker Rock On Waterproof Liquid Liner
Modster Smooth Ride Supercharged Eyeliner
Modster Manuka Honey Enriched Pigments
Check out the unboxing below and hear my first thoughts on the collection.
The Ardency Inn Best of Eye kit is available now for a very limited time at ardencyinn.com and sephora.com for US$39.
You can also find the rest of Ardency Inn's eye products, including all their Manuka Honey eye shadows and their liners here.
Let me know if you picked up this kit or tried any of Ardency's products?
Laters!
If you like this post, make sure you sign up for my email newsletter by clicking HERE! Get the latest curated haircare/skincare news and see what beauty products that I loving at the moment!
FTC Disclosure: Products were purchased by me, Noire Tropical Beauty. All opinions expressed are 100% honest and my own. I have not been compensated for this review. For more information, please see my Disclosure Policy.
[contact-form][contact-field label='Name' type='name' required='1'/][contact-field label='Email' type='email' required='1'/][contact-field label='Website' type='url'/][contact-field label='Comment' type='textarea' required='1'/][/contact-form]