Halloween. A holiday that I am not crazy about. But I love to see people dressing up in different costumes especially here in New York City, where one of the largest Halloween street parades happens in the Village.
A few weeks ago, I attended the Obsessive Compulsive Cosmetics Fall 2017 launch called "The Season of the Witch". This is an entire collection inspired by witches, wizardry and it's very autumnal! The stand out Lip Tar from this collection is called 'Hex', a very plummy, reddish-purple with gold and silver microglitter. So pretty and it looks great on dark skin. The collection also contains 5 other Lip Tars, 6 Loose Colour Concentrates and 2 nail lacquers.
I really wanted to incorporate Hex into a look and decided that this would be great as inspiration for a Halloween look. This is my 'not dressing up, but still wearing makeup' Halloween makeup tutorial. Of course you wear this with your costume, to a party, trick-or-treating or anytime you are looking for a twist on a smoky eye.
Here's the look I came up with.
Halloween Makeup Tutorial – Pics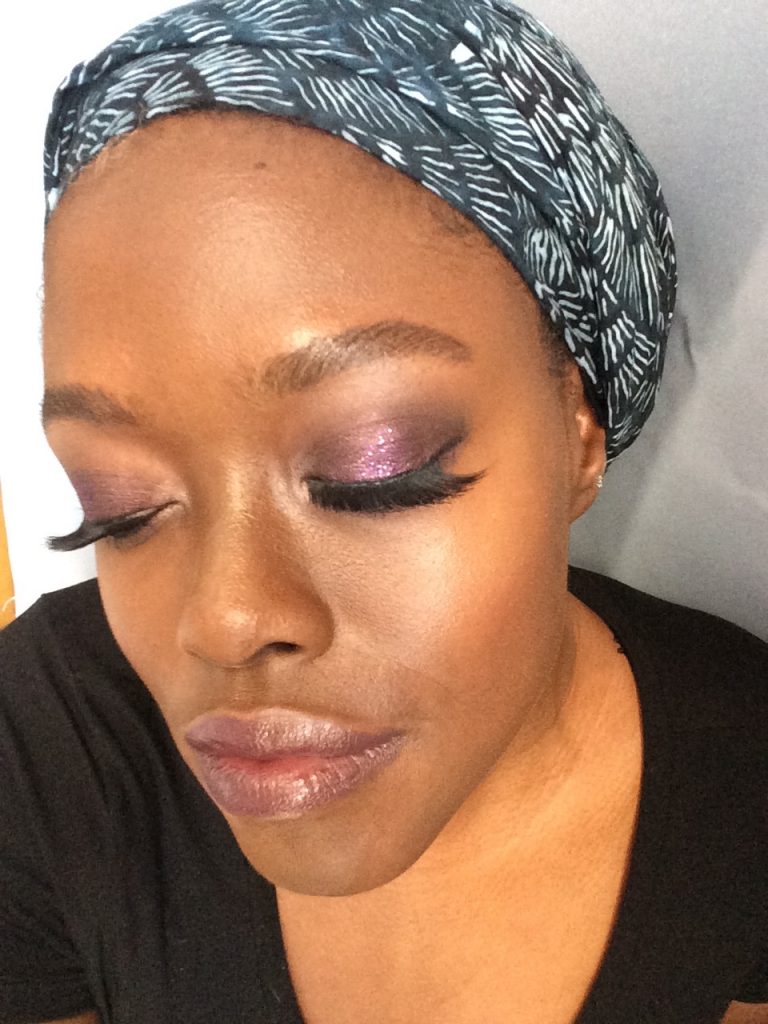 And here's the video tutorial