I have a love-hate thing with Rihanna. I still don't think she has a great voice, but her songwriters? Boss! And I love her take no prisoners attitude. She lives her life on her own terms and I can roll with that! She recently appears in a new hit, in collaboration with DJ Khaled and Bryson Tiller. DJ Khaled sampled a portion of the song 'Maria Maria' by Carlos Santana. But RiRi and crew flipped it, Caribbeanised it and made it fresh again. The video is fire! Rihanna's makeup is fire! Reminds me a lot of a few of her other videos featuring Jamaican/Caribbean dancehall scenes. It took me a long time to figure out what she was saying – 'Wha Wha Wha Tho' – that's what I heard.
This post is about one of her hottest looks.
The one with her wearing that sexy emerald green see-through ruffled dress, turquoise eyes and a red lip. This is an example doing a bold eye and a bold lip with much success. Don't make the look too complicated or involved.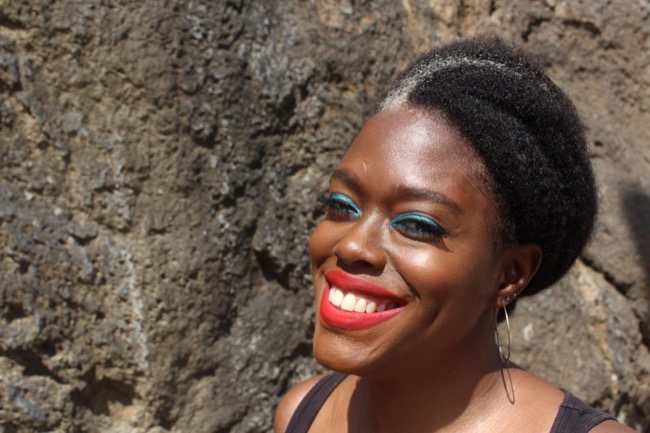 I had fun with this look. I used a mix of drugstore and more expensive makeup. And of course there is a video with the exact steps!