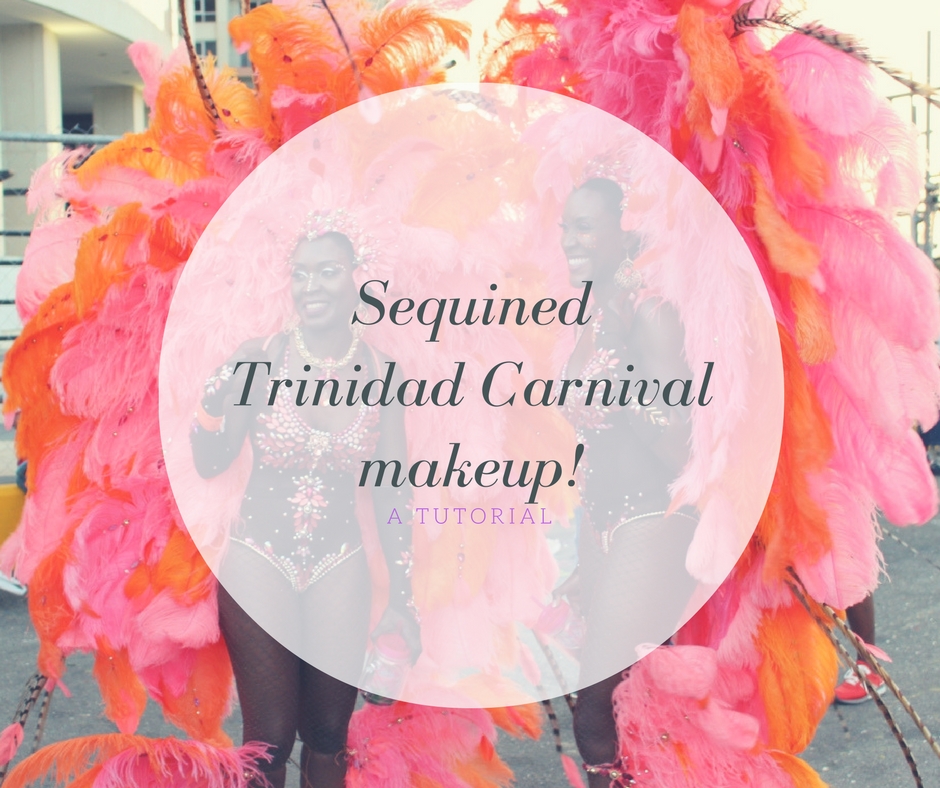 Hey!
This Carnival season in Trinidad & Tobago has been a very short one. From the day after Christmas to the Carnival Monday is about 6 weeks! So all the fetes and other cultural events jam up next to each other. Talk about hectic! So this is my Carnival makeup look for 2016.
Usually I take inspiration from a pretty mas costume from one of the bigger mas bands, but this time, I just kinda played it by ear and this is what I came up with!
I wanted the sequins and rhinestones to be the centre of attention without too much makeup anywhere else. Also I incorporated some strategic highlighting of the skin, minimal foundation and a couple of lip options. There is usually so much going on with your costume – the head piece, beads, feathers etc. that I wanted the look to be super pretty.
#Carnival: Be creative and let your imagination take you! Click To Tweet
So leh we go!
THE CARNIVAL MAKEUP DETAILS
Before starting, especially for Carnival, make sure to moisturise and add a really good SPF. The sun is usually blazing and wearing sequins will give you a funky tan if you do not protect your skin. Apply the SPF just before applying your foundation. A foundation that is water-resistant and contains SPF will also help. Finally make reapply sunscreen every couple of hours. This is why I suggest wearing minimal foundation.