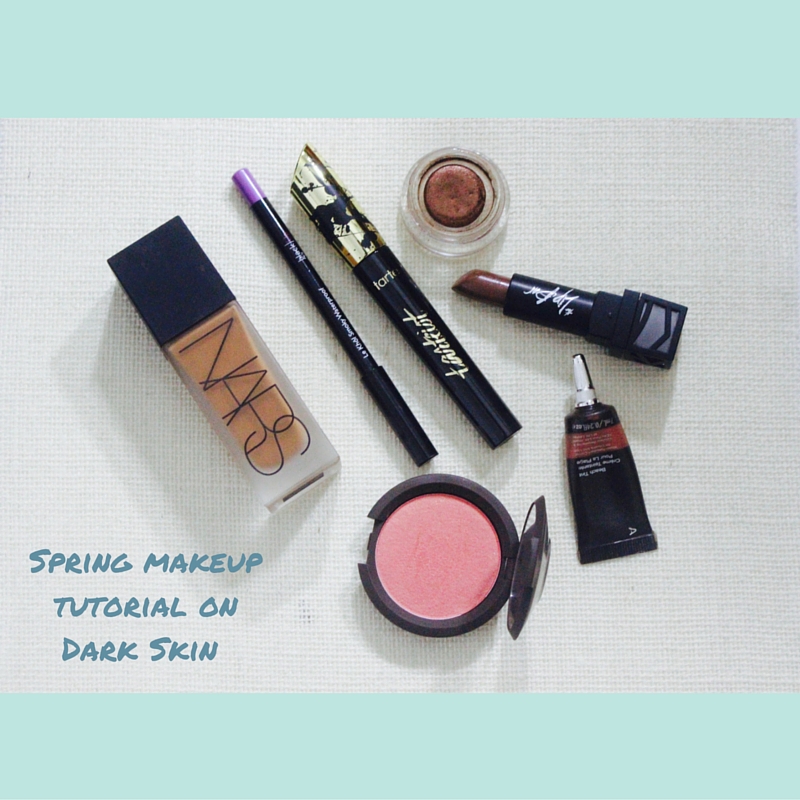 Have you ever been moved by nature? Inspired by the beauty of warm weather? Well…that happened to me recently. I love when the calendar changes to spring and the temperatures start to rise. NYC does a great job beautifying the neigbourhoods, replanting trees and grass and planting vividly coloured flowers in hundreds of varieties in the parks. So one day while at lunch, I was awestruck at the gorgeous, bright-coloured varietals of tulips that were dotting the park. They were so stunning! I love tulips and I had never seen many of the different types of tulips. Some were monochromatic, some contained two colours, some were variegated and there were even some that had heavily ruffled petals! Nature is an amazing source for colour inspiration and combinations! It really inspired me to do a spring makeup on my dark skin.
Here is some of what I saw…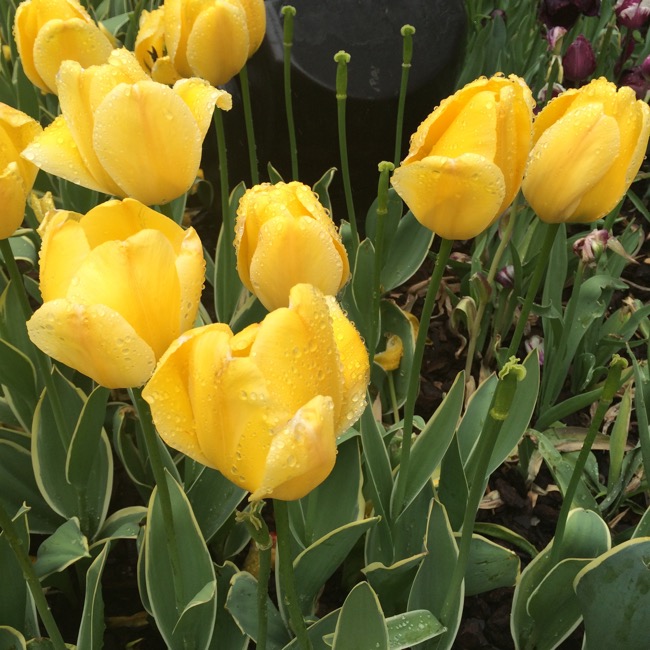 Nature is an amazing source for colour inspiration and combinations!
Click To Tweet
I was inspired by the colour of this particular flower that was pink and orange.
Also, while at The Makeup Show (you should check out my blog post on that here), I saw a gorgeous pink eye kohl pencil from Black Up Cosmetics and this was ideal for the look! Waterproof in a pretty warm reddish pink colour. I created a simple spring/summer appropriate look. Great with a cute summer dress. Clean, natural skin, bright, but not too bright eyes, and nude lips. I also used two other new products that I was testing out, the new BECCA Shimmering Skin Perfector Luminous Blush and a newly discovered black woman owned lip colour line, that's vegan called The Lip Bar. I will be doing a separate review on them at a later date.
Here's how it came out!
And guess what? I even made a video tutorial!
The Spring Makeup Look on Dark Skin – The List
Face
Eyes
Cheeks
Lips
How you all enjoyed! Let me know what you think in the comments below.  What in nature inspires you?
Laters!
If you liked this post, make sure you sign up for my email newsletter, to get more tutorials and beauty news! Don't miss out! Click here —-> SIGN ME UP!
[contact-form][contact-field label='Name' type='name' required='1'/][contact-field label='Email' type='email' required='1'/][contact-field label='Website' type='url'/][contact-field label='Comment' type='textarea' required='1'/][/contact-form]