Mascara. One beauty product that I cannot live without. Just giving my lashes some definition is all I want on some days. I have been wearing one of L'Oreal's newest mascara offerings, the L'Oreal Voluminous Lash Paradise Mascara. This is part of the Voluminous line, which is a favourite of many, so I had high expectations for this one. In general, I really like the L'Oreal mascaras, I think they make some of the best at the drugstore/inexpensive level.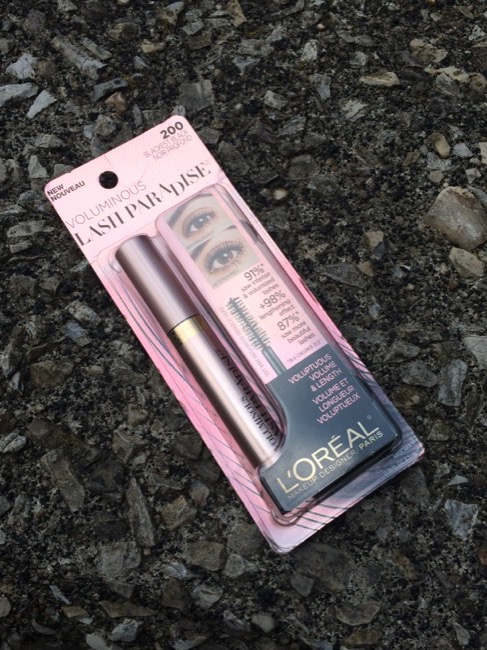 The obvious comparison being made is with the Too Faced Better Than Sex Mascara. The packaging and the brush are very similar! Not sure if this was intentional by L'Oreal but…. here we are. So is this a drugstore dupe? Can it stand up to its more expensive doppleganger? Lehwe go!
L'Oreal Voluminous Lash Paradise Mascara Review – Video
Here's my video review and demo. Take a look and subscribe to my channel so that you don't miss out! If you prefer to read…keep scrolling.
L'Oreal Voluminous Lash Paradise Mascara Review – Description
This comes in a number of shades and in both washable and waterproof versions. This review will focus on the washable version in the shade 'Blackest Black'. According to L'Oreal Paris, this mascara promises "voluptuous volume, intense length, full fringe lashes and feathery softness". Also it touts its no flaking, no smudging, no clumping properties. It contains your typical ingredients that are found in mascaras, but it is not natural/organic or anything like that. The formula is very rich and creamy, has a 'heft' to it and the I like the pigmentation. It's is quite black but not the blackest formula that I have ever used. But it is black and does not have a grey tone to it.