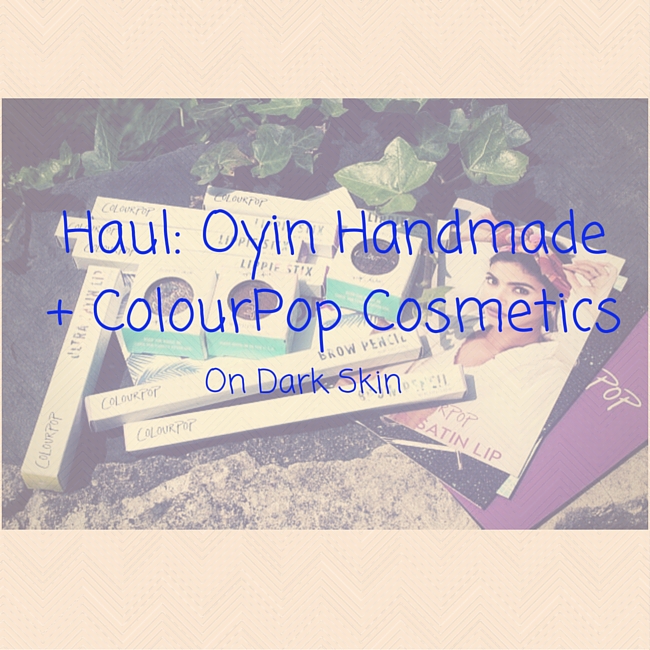 Haul time! I bought some more items from ColourPop recently plus some refills of my favourite Oyin Handmade products and I wanted to share with you. It's summer and I am on the lookout bold lips and long wearing ability. I actually filmed a video unboxing of what I got.
If you love video, check out the unboxing below:
Here are the pictures and swatches:
Haul: ColourPop Cosmetics
I picked up 3 eye shadows, 5 lip colours, including their recently released Matte X formula and 2 of their new eyebrow pencils. Lets see how these swatch on dark skin. Links to the products will also be included.
ColourPop Brow Pencils on Dark Skin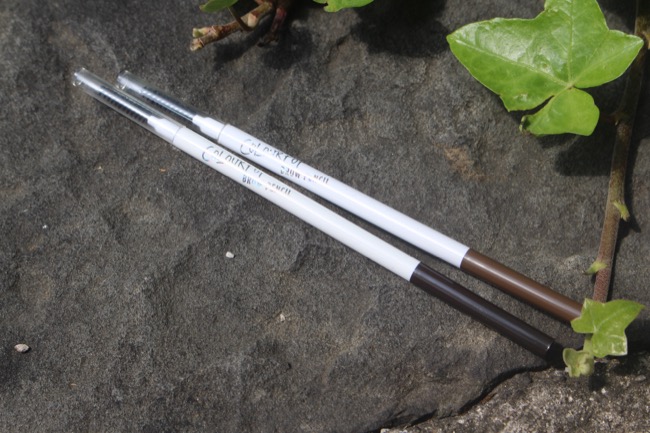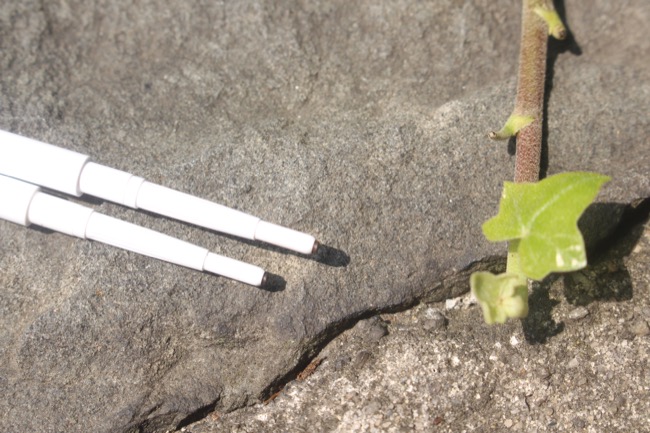 Bangin' Brunette   Black 'N Brown
ColourPop Super Shock Shadows on Dark Skin
Birthday Boy
ColourPop Matte X Lippie Stix on Dark Skin
ColourPop Matte Lippie Stick on Dark Skin
Dazed
ColourPop Satin Lip on Dark Skin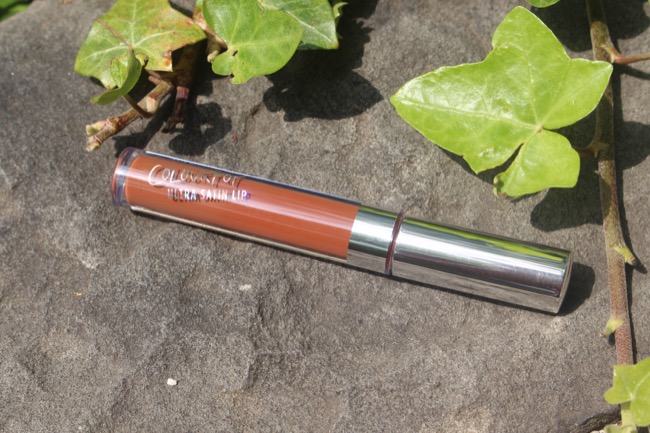 The entire bunch of products get an overall grade of A-. Loved the wide colour options for the brow pencils, including 2 shades for redheads. The Matte X Lippie Stix were good, but they require multiple swipes for opacity. I loved the range of orange toned colours. And that KaePop colour is my second favourite like-skin eye shadow. Again, another limited colour that is ideal for pairing with and bright lip or for work. I would suggest that if you have dark skin, pick this one up if you love Intoxicate (Rumer Has It).
These are refills of my all-time natural hair favourites!
Let me know which are your faves.
Also if you love this post, please click here to sign up for my email newsletter, where you will get posts and videos like this straight to your inbox!
Laters!
FTC Disclosure: Products were purchased by me, Noire Tropical Beauty.  All opinions expressed are 100% honest and my own. I have not been compensated for this review.  For more information, please see my Disclosure Policy.
Other Reading: