So, 90% of the time, I am wearing my hair in two-strand twists. I have been wearing this protective style for years. Once I 'discovered' that I could do this, it was on! And I love the twistout that I get. And I have been getting consistent results using this technique for years!
After washing my hair, I detangle and twist my hair at the same time. I only started doing this recently and it has cut down my twisting time significantly. Like, significantly…..it still takes me hours to complete the style, but not nearly as much time. I wash, detangle and twist every fortnight, and about 3 days before my next wash, I unravel the twists and wear it out. I have found that it is easiest way to protect my ends, and have a low manipulation style for an extended period.
The Twistout Results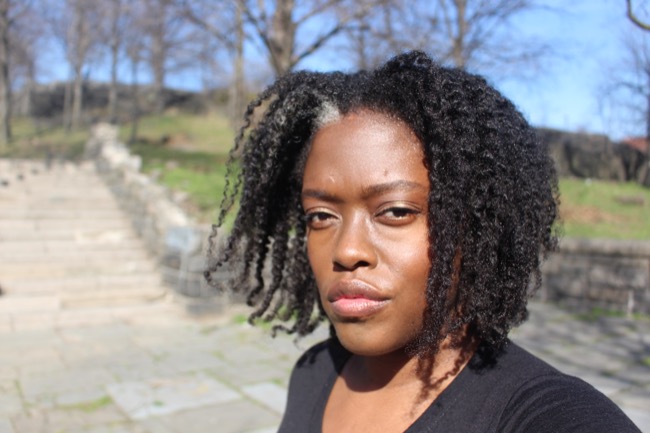 I have created a step-by-step guide to how I create my twistouts.
Five Twistout Tips – Step by Step Guide
Do you know the secret to my twists to make them stay almost two weeks? I braid or plait the first inch or so of hair! So here are the rest of the steps that I take to achieve amazing results!
Make sure your hair is properly detangled. I finger detangle, then use a wide tooth comb
Well hydrated and moisturised hair helps make for a smooth twist. I create my twists on damp hair to cut down on breakage. I try not to manipulate dry hair to often. I also use the LCO method for prepping my hair i.e. I layer my leave-in conditioner, then a styling cream then an oil (in the form of a pomade).
Plait the first inch of hair then twist
Keep your fingers close to where the two strands meet instead of being lower down the length of hair.
Twist each individual strand before twisting the strands together.
And here's the video! Enjoy! Let me know what you think and what are your favourite products to use for your twistouts.
If you like this post, make sure you sign up for my email newsletter by clicking HERE! Get the latest curated makeup, haircare & skincare news and see what beauty products that I loving at the moment!
Laters!
P.S. – I will do a separate post on my favourite products for doing my twistouts
P.P.S. – These are the products mentioned in the video
FTC Disclosure: Products were purchased by me, Noire Tropical Beauty. All opinions expressed are 100% honest and my own. I have not been compensated for this review. For more information, please see my Disclosure Policy.