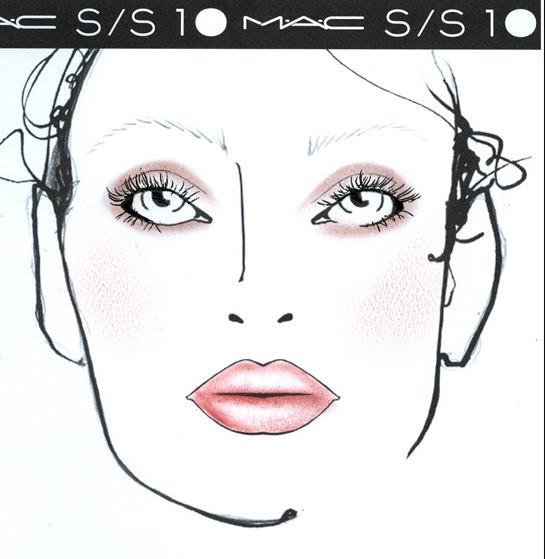 CAROLINA HERRERA
"A timeless , classic look. Fresh and really beautiful" — Diane Kendal
EYES:
Retrospeck Eye Shadow – dusted all over lid up to eyebrow.
Brown Down Eye Shadow – brushed onto crease of the eye lid and used as liner on top and bottom, blended for a soft smoky eye.
Black Crème Liner – thin line applied to lash line.
Blackdazzle Dazzlelash – generously applied to top and bottom lashes.
Clear Brow set – brushed through eyebrows.
FACE:
Mineralize SPF 15 Foundation (coming soon) – applied to skin for light coverage and a dewy, fresh finish.
Medium Blot Powder – dusted onto skin to set.
Style Powder Blush – brushed onto app les of cheeks to create a peachy shimmer.
LIP:
Twig Lipstick – stained onto lip to enhance natural colour.